Besides Windows 10 21H1 with general bug fixes and improvements, Microsoft is also incubating a version of Windows 10 code-named Sun Valley (21H2) with a series of notable improvements. Leaked internal documents show that Windows 10 Sun Valley will have comprehensive improvements to the look and feel of Windows 10.
Expected, Windows 10 Sun Valley will be launched in the second half of this year. Here's everything we know about this edition of Windows 10.
All we know about Windows 10 Sun Valley
New user interface and animations
The interface of Windows 10 Sun Valley will be built based on Fluent Design, not completely eliminating this design language. Besides, Microsoft will also integrate WinUI, a new layer of user interface that contains modern controls and styles.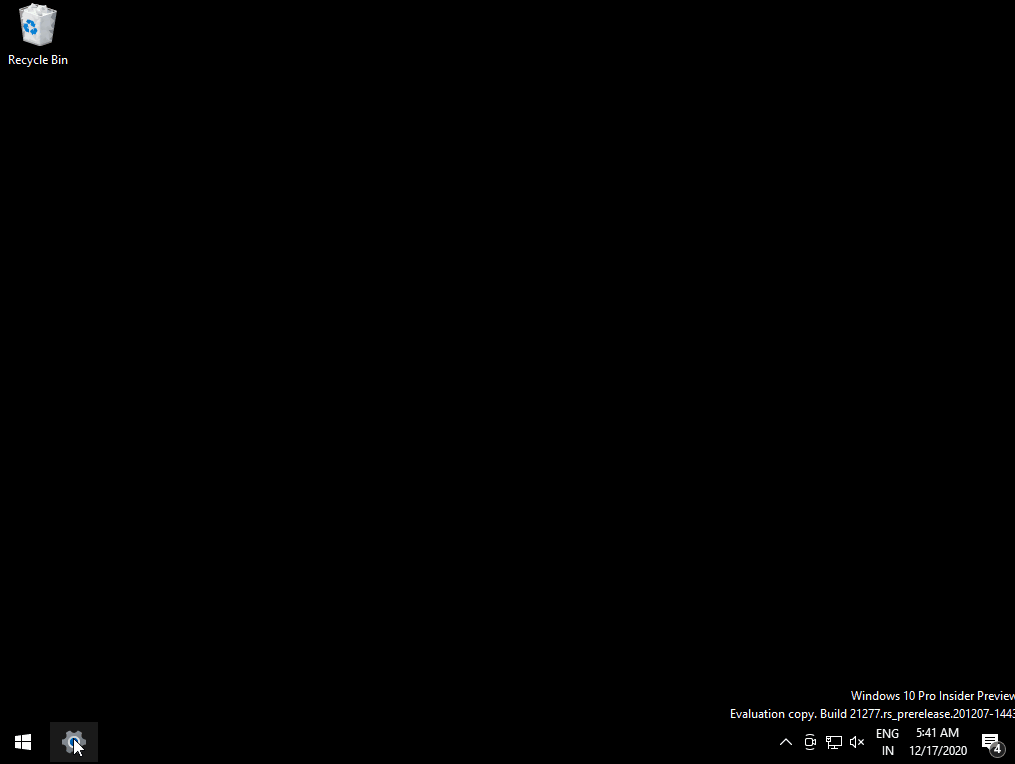 With the combination of WinUI and Fluent Design, Microsoft will activate the same rounded corners as Windows 7, transparent backgrounds, support for advanced animations, motion, lighting, etc.
Design improvements
With Sun Valley, Microsoft plans to improve and replace features and areas with interfaces inherited from previous versions. For example, Microsoft may update existing File Explorer with additional enhancements such as a dark background mode for pop-up menus (property tabs).
On GitHub, Microsoft has also confirmed that they are looking at new ideas for application elements such as ListView, buttons, sliders etc.
Below, we can see the design patterns that Microsoft plans to use to refresh the Windows 10 UI.
According to Microsoft, the new UI controls will "align with other platforms while looking familiar on Windows".
DNS over HTTPS (DoH) feature
Since Windows 10 21H1 is only a small update, the DNS over HTTPS (DoH) feature will most likely be included in Windows 10 21H2 codenamed Sun Valley. DoH is a new feature that allows resolving DNS over encrypted HTTPS connections and it is intended to protect your privacy while surfing the web.
The new DoH is in early beta testing but will definitely change the way your device connects to the Internet.
You can configure DoH directly in the Settings of Windows 10. The steps are as follows:
Open Settings> Network & Internet> Status
Click Properties
Fix IP assignment or edit Edit DNS server assignment (press Edit button)
Activate DoH in the popup window that appears
To set up DoH for WiFi connection, follow these steps:
Open Settings> Netwrok & Internet> WiFi
Click the adapter properties link
Select Edit IP assignment or Edit DNS server assignment
Activate DoH in the popup window that appears
New drive manager in Settings
With version 21H2, Microsoft slowly moves traditional apps and tools to the modern version in Settings. For example, Settings in 21H2 will feature a new Disk Management tool that focuses on simplifying the process of drive management and managing your drives without using traditional tools.
The "Manage Disks and Volumes" utility now supports better integration with Storage Spaces and Storage Settings. The drive management tool is rewritten and will initially allow you to view drive information, create and format partitions, and assign drive letters.
To access the new tool, you need to visit Settings> System> Storage and click Manage Disks and Volumes.
Improved GPU performance
Microsoft is also planning to give users more control when having multiple GPUs running Windows 10 apps together.
On devices with two GPUs, Windows 10 will use the built-in GPU in cases where power is saved and a discrete GPU in case of a need to increase graphics processing performance. This setting will be set by default based on your device.
You can also go to the Graphics settings under Settings> Display> Graphics Settings and specify which apps run the GPU consistently or in high performance.
Improved audio device settings
On Windows 10 21H2, Microsoft will allow you to set the default device for the speaker right in Settings> System> Sound. Additionally, Windows 10 will add a link to the audio screen for each application in the Volume Mixer.
New battery manager
Microsoft is also testing a new Android-like battery manager in Settings. This page displays graphs for you to track daily or weekly battery usage.
As you can see in the screenshot above, the battery manager will show your device's battery level for the whole week. And you can see when your device was last charged.
Change Task Manager
Task Manager on Windows 10 21H2 will be updated with a new column titled "Architecture". This column will list the applications and programs whether it runs in 32-bit or 64-bit process.
Windows 10 Sun Valley (21H2) will enter RTM (sent to PC manufacturers) in June 2021, but the update for users won't be available before October 2021. Naturally, these improvements will also be updated to Windows 10X, the modular version of Windows for Chromebook-like devices.